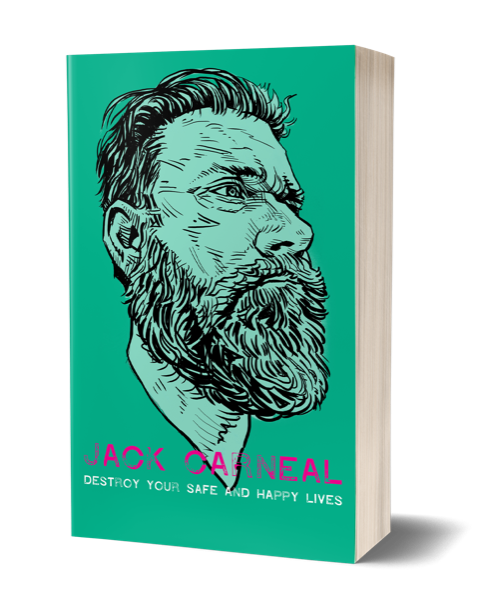 Destroy Your Safe and Happy Lives
In 1994, Jack Carneal had a loose collection of friends—including Ned Oldham—who liked to get together and play some tunes now and then. It didn't seem like much of anything, until Ned's younger brother, Will Oldham, invited the guys to be his backing band on that summer's Lollapalooza tour.
From working two jobs just to pay the bills to hitting the road with one of America's most iconic touring music festivals, to European tours—follow Jack Carneal as he navigates the chaos of the road, the trials and tribulations of being in a band, and the personal sacrifices and demands necessary to make it as a successful artist.
Told with unparalleled wit and candor, Destroy Your Safe and Happy Lives is an unflinching look at the intersection of art, commerce, and domestic stability from someone who's mapped each of those roads time and again.
---
Order Now
Indiebound
Barnes and Noble
Amazon